Available Medical Supplies
The images below are our actual Gini brand examination gloves boxes, which are produced by reliable FDA-registered factories with decades of high-quality production experience. Please choose one or both products below.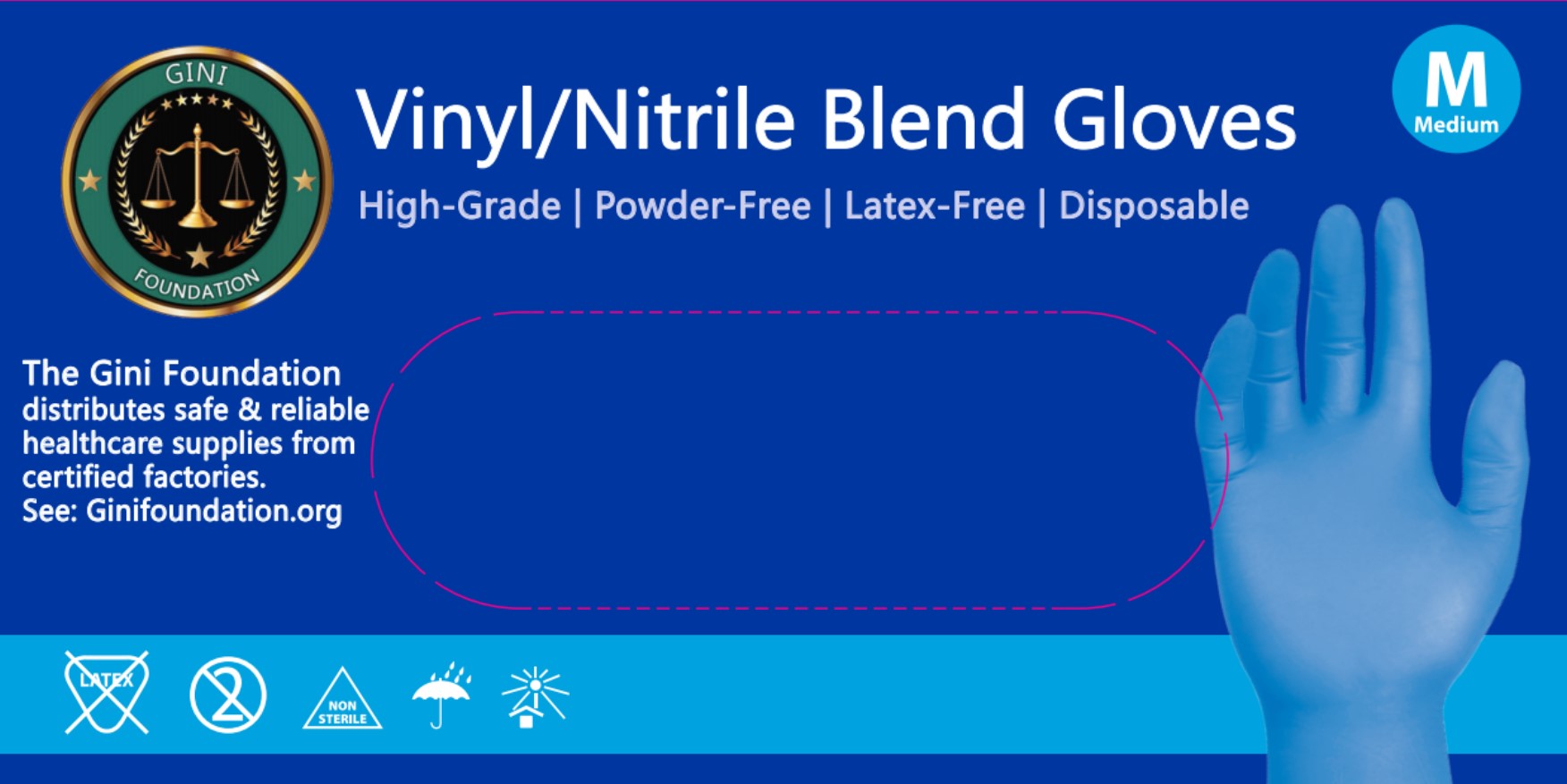 * Inventory levels fluctuate. If you need gloves urgently, we recommend selecting both types of gloves in your purchase request below to ensure that your total gloves requirement is fulfilled as quickly as possible.
As a nonprofit organization, Gini Foundation distributes our medical supplies below retail market prices. However, our inventory levels are still impacted by rapid price fluctuations in raw materials in our global supply chain, which is why we cannot list prices on our website. To submit a purchase request, please submit the form below. Upon receipt, we will reply as soon as possible.
---
Did You Like This Resource?

Gini is doing important work that no other organization is willing or able to do. Please support us by joining the Gini Newsletter below to be alerted about important Gini news and events and follow Gini on Twitter.