Proven Experience
Proven Innovation
Proven Humanitarian Focus
On This Page: The Genesis of Gini | Leadership Team | Engineering Team
The Genesis of Gini
By the time Satoshi Nakamoto released the first Bitcoin blockchain and cryptocurrency in early 2009, the Gini team already had over a decade of experience building world-class payment processing and merchant banking systems. Specifically, our team has significant experience in the following complimentary domains:
Computer Science, Cryptology & Security: Network protocol & blockchain development; cryptological linguistics and implementation of cryptological applications (primarily for the U.S. Air Force and U.S. Intelligence Community); satellite command-and-control operations; and network security engineering.
Merchant Payment Processing: Our team founded and invented Authorize.Net, the largest payment gateway in the world, which has securely processed over $1 trillion to date. (More information about this is available at AngelPay, which is our nonprofit payment processing company.)
Artificial Intelligence: Primarily machine vision for security applications, in addition to nonpartisan economic and geopolitical analysis of the scope and impact of artificial intelligence on human societies.
The Gini Foundation is the next evolution of our AngelPay Community, which is comprised of thousands of merchants, volunteers, affiliates, and other stakeholders. While AngelPay is focused on eliminating waste, fraud, and abuse in the payment processing industry on the merchant side, Gini is focused on the human side.
Specifically, Gini is focused on building a cryptocurrency-based ecosystem that is structurally designed to protect human rights by protecting transaction privacy, making the Gini cryptocurrency viable for real-world commerce, and building the Gini ecosystem based on a truly sustainable and equitable monetary policy. No other technical team today is willing or able to focus on these critical goals. This is why the nonprofit and nonpartisan Gini Foundation was born.
Ferris Eanfar
Managing Director
Bio Snapshot: Former U.S. Air Force; U.S. Intelligence; Cryptologist & Cryptological Linguist with Top Secret (TS/SCI) security clearance; A.I. & security tech architect; proficient with several computer and Web programming languages and frameworks; several commodity trading & and asset management advisory certifications; Vision Bankcard partner; former board member of the Financial Policy Council; numerous financial and technical credentials and certifications; has written nonpartisan books (including "Broken Capitalism: This Is How We Fix It" and "Capitalism, Cryptocurrencies, & the Battle for Human Rights") and many articles about economics, geopolitical systems, philosophy, etc. See Eanfar.org and LinkedIn for more.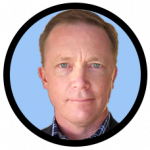 Jeff Knowles
Managing Director
Bio Snapshot: Original inventor/founder of Authorize.Net, the world's first and currently the largest online payment processing company, which gave birth to the global e-commerce sector in 1996; proficient in several programming languages; Vision Bankcard partner; as a philanthropist, he has supported BYU and Utah Valley University in the State of Utah and numerous charities around the world. See LinkedIn for more.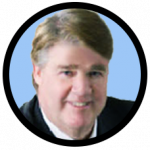 Jim Wagner
Director of Treasury Risk Management
Bio Snapshot: Over 30 years of financial risk management at global banks; built & managed currency and treasury management and hedging departments at Deutsche Bank, Societe Generale, Wells Fargo, among others; designed algorithmic currency and commodities trading and hedging systems for multiple top-10 global banks; Pace University Law School and Tax Program.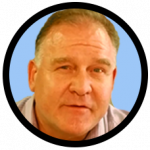 Scott Nelson
VP Finance
Bio Snapshot: Scott has been with our team since the 1990s when we launched Authorize.Net. He's a seasoned finance executive who is deeply knowledgeable about every aspect of the payment processing industry.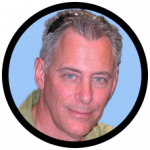 Thomas Furst, PhD
VP Precious Metals & Commodities
Bio Snapshot: A Geologist and Soil Scientist with several degrees from Texas A&M, Mississippi State University, and Utah State University in the geological, agricultural, and environmental sciences. Deep technical and economic knowledge of all aspects of precious metals mining and refining operations. Tom's experience working in the commodities sector throughout the developing world and his decades of experience managing environmental cleanup projects helps to bring Gini to many developing countries in the safest and most sustainable way possible.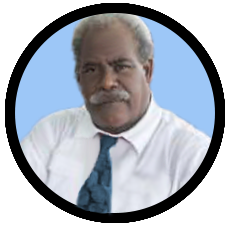 Winston Wirht
Senior Economist
Bio Snapshot: Senior Economist with nearly 40 years of experience in Commodities Supply Chain Engineering, Macroeconomic Policy, Government Finance, National Fiscal & Tax Policy, Environmental Economics & Sustainable Development. Served as: Senior Research Fellow & Advisor at the Central Bank of Suriname & Ministry of Finance; President, Board of Directors, Suriname State Gold Mining Company; VP, National Council on the Environment (focus: Energy, Natural Resources & Economic Policy); President, Barbados–Suriname Friendship Committee; senior official in several national economic development agencies & commissions. Multiple credentials in Economics from Univ. of Oslo (Norway), Univ. of Amsterdam (Netherlands) & Univ. of Suriname. Speaks English, Dutch, German, Surinamese, Spanish & some Portuguese.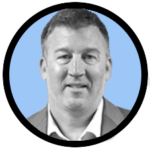 Mark Waters
VP Service & Supply Distribution
Bio Snapshot: Raised over $1 billion collectively for many companies, algorithmic currency trading & investment platforms. Extensive experience in banking, commodities trading, MBS, project finance & gov. treasury / corporate bonds; top revenue generator at M&I Bank, First Republic Mortgage, & American Mortgage. Before finance career, was a pro MMA fighter; coached pro athletes in the UFC, NFL, among others; nationally recognized expert in Judo & Jujitsu; trained with world-renown fighters. Donated / volunteered for nonprofits: World Vision, Youth Works, Feed My Starving Children, etc. Bachelor's of Science degree from Univ. of Minnesota; loving father of five children.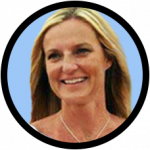 Jamie Gray
VP Underwriting/Merchant Services
Bio Snapshot: Jaime has been with our team since the 1990s when we launched Authorize.Net. She has an MBA and a Bachelor's of Science degree in Business Administration from the University of Utah. Has numerous Microsoft and project management certifications. Volunteers her free time to Canyons School District, helping kids master math, reading, and other core topics that are crucial for their life success.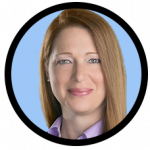 Jennifer Willis, Esq., J.D.
Legal Counsel
Bio Snapshot: Graduated magna cum laude from the University of Utah with dual B.S. degrees in Political Science and Speech Communications. Received her Juris Doctorate Degree (J.D.) from Boston College Law School. Has experience defending technology companies from frivolous and malicious litigation. Earlier in her law career she defended battered women to help them escape from abusive spouses.
Michael Snoyman
Engineering Supervisor
Bio Snapshot: Inventor/co-inventor of popular Haskell programming tools and frameworks, e.g., Yesod, Conduit, Stack, Stackage . . . which are used by thousands of programmers and users worldwide every day; co-inventor of the Warp Web Server, which is one of the fastest HTTP servers in the world; author of the book, Developing Web Applications with Haskell and Yesod; has contributed to many open-source projects; specializes in creating high-performance, high-integrity Haskell and Rust programming libraries and DevOps that improve software and system quality and performance; speaks at tech conferences about programming best practices; has written technical articles for the Architecture of Open Source Applications and the Institute of Electrical and Electronics Engineers' (IEEE) Spectrum publication.
Neil Mayhew
Project Manager, Mathematician & Software Engineer
Bio Snapshot: Strong knowledge of multiple programming languages, including Haskell, C++, C#, Python, Bash, XSLT, Clojure; strong experience designing and developing cross-platform server, desktop and embedded applications on all popular platforms (Linux, MacOS and Windows); specializes in architecting complex systems, developing new algorithms, designing for efficiency and performance with an emphasis on producing robust and low-maintenance code; over a decade of experience building cloud-based architectures including IoT-based solutions; strong experience building test suites, performance measuring tools, and continuous integration build procedures; many years of project management experience; Master's in Mathematics from the University of Cambridge in England; has contributed code to dozens of open source projects.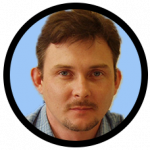 Mikhail Seliverstov, PhD
Senior Systems Engineer
Bio Snapshot: PhD in Computer Science. Gives lectures at universities on "Computational Mathematics," "Architectures of Networks and Computer Systems," "Internet Technologies," among others. Expert in high-performance networks, parallel processing, network protocol development, enterprise Web services, and all aspects of database and blockchain engineering. Strong programming skills in nearly a dozen computer languages. Has been the Lead Developer on the HyperWords and LiquidWeb projects with Vint Cerf (inventor of the TCP/IP protocol that powers the Internet) and Doug Englebart (inventor of the computer mouse and the word processor).
Niklas Hambüchen
Technical Adviser
Bio Snapshot: Deep knowledge of Haskell, Python, C/C++ and several other languages & frameworks; strong experience with cryptographic primitives at the heart of all cryptocurrencies & cryptographic applications; R&D in neural network, graph theory, machine learning, & A.I. engineering; trusted to build highly fault-tolerant medical device software that results in human death if not built correctly; R&D that has improved the performance of numerous Haskell tools (e.g., improving the speed of Haskell's core vector package by ~800%, developing a low-level memory reinterpretation cast for Haskell to emulate the equivalent C programming feature, & a novel approach to calling Haskell functions from other languages), which benefits the entire Haskell ecosystem; deep experience refactoring & optimizing complex code to reduce bugs & increase speed, efficiency & long-term stability; strong experience with rigorous technical compliance & auditing protocols to satisfy government regulators; Master's in Computer Science from Imperial College London; has contributed code to over 300 open source projects.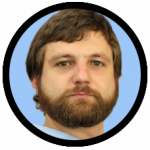 Alexey Kuleshevich
Software Engineer
Bio Snapshot: Inventor of the Haskell-based Massiv library, which is a high-performance, parallel array processing library that dramatically improves the performance of many computationally intensive applications; strong Haskell, Python, and C++ programming experience with emphasis on high-performance, concurrency, and caching systems; experienced Linux system administrator; experience with numerous Web application frameworks; has contributed code to dozens of open source projects and major Haskell-based development tools; Bachelor's and Master's degrees in Computer Science.
Tom Sydney Kerckhove
Quality Assurance Engineer
Bio Snapshot: Deep knowledge of the Haskell, Python and several other programming languages; has led audits for multiple major cryptocurrencies, which eliminated several vulnerabilities that would have cost USD billions if they had been exploited by hackers; has worked as a software engineer at multiple large companies, including Google and Facebook; has contributed code to dozens of open source projects; gives frequent lectures on Haskell, functional programming in general, and code auditing; Master's of Engineering Computer Science degree from ETH Zurich (Swiss Federal Institute of Technology); Bachelor of Science Informatics degree from KU Leuven University in Belgium.
Sibi Prabakaran
Software Engineer
Bio Snapshot: Significant programming experience with numerous languages, including Haskell, Scala, Clojure, Python, Ruby, Java, JavaScript, Standard ML, Racket, LISP, C, C++; has worked on several government (defense) projects and physics R&D labs for a large multinational company; experience developing user interfaces and several Web application frameworks, including Django, Yesod, and AngularJS; has contributed code to over 170 open source projects; Bachelor's of Technology degree in Computer Science.
Kirill Zaborsky
Software & DevOps Engineer
Bio Snapshot: Decades of experience programming with Haskell, Python, Erlang, JavaScript, MySQL, PostgreSQL, Java, and others; experience building secure banking and loan origination systems for numerous banks and financial clearing houses; experience designing, building and integrating high-volume transaction systems, including optimization for mobile apps; experience building virtual machine managers and data center utility software to manage server clusters and other enterprise data center systems; Bachelor of Science in Information Systems; has contributed code to over 150 open source projects.
Chris Done
Software Engineer
Bio Snapshot: Strong programming, DevOps and framework skills: Haskell, C, C#, Java, SQL, JavaScript, PureScript, SQL, Lisp, PHP, ASP.Net Docker, CircleCI, Yesod, among others. Strong experience in: building high-performance institutional trading and financial systems; performance-optimization and trouble-shooting complex systems; Linux kernel netlink protocol and network firewalls; high-frequency trading feeds; auditing mission-critical code to eliminate potentially costly bugs and security vulnerabilities; training teams to improve their Haskell skills and development pipelines; building useful tools for the Haskell community, including code formatters, compilers, IDEs, build systems, etc. Inventor or co-inventor of several well-known open source projects, including: lucid, fay, xeno, intero, hindent, jl, stack, structured-haskell-mode, among others.
Sebastian Corradini
Web Services Software Engineer
Bio Snapshot: More than 20 years of software engineering experience with numerous programming languages and frameworks, including C, C++, C#, Java, PHP, Ruby, Python, Haskell, .Net, React, Vue.JS and several others. Bachelor's Degree in Engineering & Mathematics. Over 10 years experience building high-performance, cloud- and Web-based services. Over 3 years experience developing complex mathematical functions, optimizations and algorithms as an engineer for DataArt (and their clients: Nasdaq, Coindesk, Monex, HTC, Meetup, etc.), e.g.: complex data sorting and classification; graph-based search algorithms (e.g., Dijkstra for shortest path between nodes, BFS/WFS, etc.), Fast Compare, Max Flow, among others.
Aniket Deshpande
Software & DevOps Engineer
Bio Snapshot: Skills: Haskell, Python, Erlang, Rust, C, & others; specializes in multi-threaded/multi-processing message gateways/routers, API development, network traffic analysis, auditing & reporting tools, & user-facing support tools; resource-efficient mobile apps (Android & iOS); privacy-focused hospital data management, passport ID management, & bank data management systems; dev/DevOps frameworks: React/Redux, Ansible/Saltstack, Django/Flask/Bottle, Autobahn, Node.JS, & others; all major platforms: Linux, MacOS, Windows; many caching, message queuing and DB tools: Redis, RabbitMQ, ZeroMQ, SQLite, MySQL, Lucene/Solr, & others; B.E. in Computer Science & Engineering; IEEE Member.